Win A Weekend In Cincinnati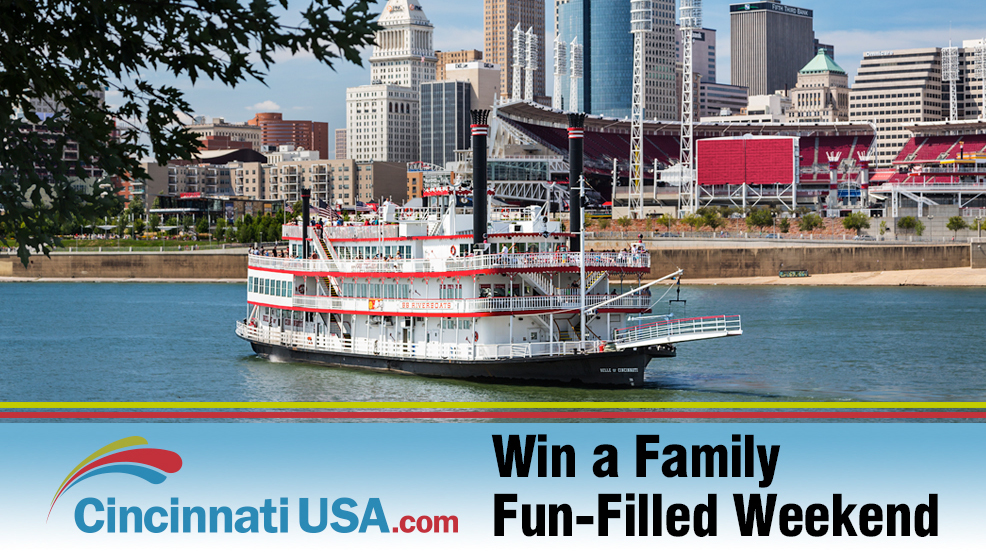 Throughout the summer you'll have a chance to win exciting adventures in Cincinnati. Where you can find Southern charm and a bustling urban environment all in one place.
Enter our Travel Cincinnati contest for your chance to win one of our two fun-filled weekend giveaways.
Contest Period 1: June 2, 2017 to June 16, 2017
Contest Period 2: June 28, 2017 to July 12, 2017
EXPLORE Endless Family Fun.
Stay close to Cincinnati, visit CincinnatiUSA.com.
Unmute