Athens County town trying to save crumbling, historic football stadium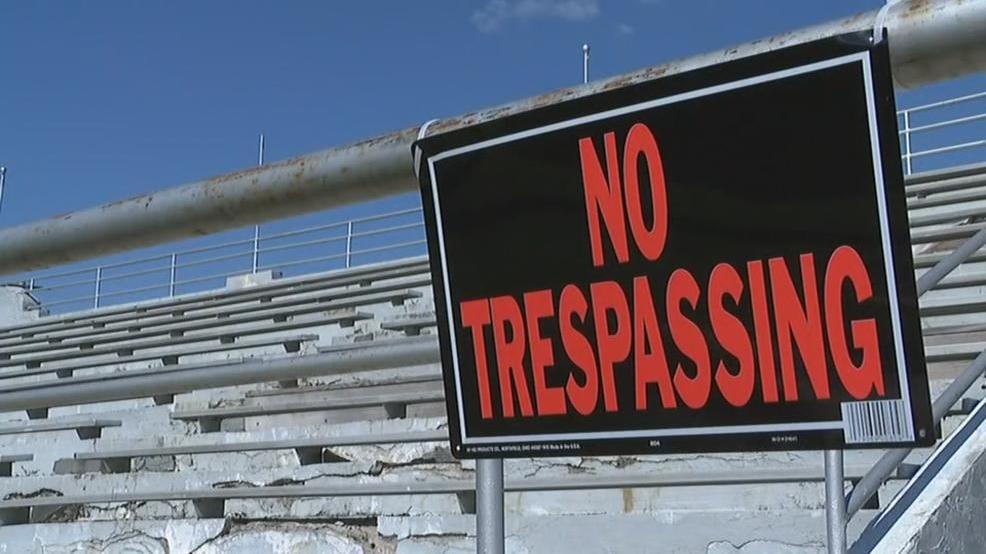 A relic from a bygone era will need major repairs if it's going to survive. The Glouster Stadium in Athens County has been closed because engineers worry it's not safe.
The stadium has been a point of pride for the tiny town of Glouster and Trimble High School for nearly 80 years. The stadium was built during the Great Depression as part of President Franklin D. Roosevelt's Work Projects Administration.
"It's a small town," said Jimmy Richards who played for the Trimble Tomcats when he was in high school and now has a son on the team. "There's not a lot here, but we have our football stadium."
The stadium has been fenced off while engineers figure out if the structure can be salvaged.
"It's devastating to this town," he said. "This is where we play. This is our place."
The school district has patched it up over the years, but it now needs major repairs. The concrete stands have started to crack and chip off.
"As kids, we used to climb through the stadium there," said Trimble Head Coach Phil Faires. "Now I wouldn't trust it for anything."
The Tomcats scrimmaged another school Wednesday as they prepared for a new season. Faires said he's not sure they'll be able to host any home games.
"This could be the last time the seniors are on the field in this stadium," Faires said.
The school district will bring in more engineers to figure out how much the repairs might cost, if they can be done at all, but Faires said the repairs could cost $800,000.
"That's a lot of money for a little town like this," Richards said. "This township is so small and so poor, I mean we will try but it's just a lot of money. It's a tremendous amount of money and we don't know how we're going to get it."
The school district has started accepting donations. Faires said there's an account open at the local First National Bank for anyone looking to help.
Unmute